Our Choir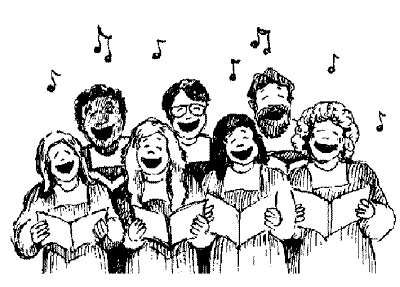 I will sing with the spirit and I will sing with the mind also. - 1 Cor 14.15
We have at All Saints' Church a fully robed, forward looking and very enthusiastic choir. The choir is affiliated to the Royal School of Church Music and adult members and several of our juniors now proudly wear the ribbons of membership.
Whilst we are always ready to take up new musical challenges, we are at the same time sympathetic to newcomers and will give them every possible help and encouragement. At the present time we have in the region of twenty members singing all four voice parts - soprano, alto, tenor and bass - but there is always room for more. We would particularly like some more juniors as these are the young people who will help cement the future of church music in general and our choir in particular.
We aim to enhance traditional worship by injecting a varied and exciting variety of music.